Lewco Retail E-Commerce Distribution Parcel Belt Conveyor
LEWCO recently provided an integrator with a series of conveyors from our LEWCO RED line which is specifically designed for the Retail E-commerce Distribution industries.
These units are part of a manual sort center for the fulfillment services of a well-known internet-based retailer and were designed to handle both cartons and smalls/flats of various sizes.
To assist in the package unload and transportation from trailers, LEWCO provided eight (8) incline belt conveyors that carry packages from existing units to an elevated collector belt and transports them to the sort slide induction area.  The collector belt conveyor was designed to accept 1,600 PPH from each of the eight (8) incline conveyors simultaneously.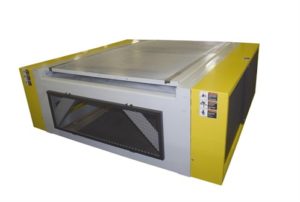 Additionally, LEWCO provided a "throw-on" belt conveyor which inclines onto the collector belt as a way of accepting packages that are unloaded manually from pallets and "tossed" onto the belt from the side while a Gaylord dumper drops packages onto the load end of the unit.
Tail Section with Dead End Pulley

 

Drive Section

 

Center Drive Section

 

Intermediate Slider Bed Sections
A seven (7) position sort slide utilizes our skatewheel lanes and a belt conveyor for mounting six (6) pneumatic divert arms to distribute packages to sort stations.  The robust conveyor was designed to handle the high flow rate of packages and the repetitive motion of the divert arms.
Four (4) additional belt conveyors have been incorporated to remove packages from the sort slide area to the pallet build lanes.  LEWCO's parcel handling gravity roller conveyor make up the six (6) pallet build lanes capable of supporting the required pallet locations on each side of the dual lane gravity conveyors.
LEWCO offers a quality product that is cost effective and built to the highest industry standards. Reduction in manual material handling, improved product flow, better ergonomics and elimination of shipping damage are just some of the benefits of a well-designed LEWCO conveyor system.
LEWCO has an extensive amount of experience designing and manufacturing Conveyor Equipment. Our highly knowledgeable staff of Application Engineers can help assess your application and recommend cost effective solutions. You can email your requirements to conveyorsales@lewcoinc.com, call (419) 625-4014 ext.4003, or request a quote on our website.