LEWCO Custom Non-Marking Transfer Car
A customer needed a way to automatically convey his products into the next phase of manufacturing.   However, they also needed personnel access to the machinery from time to time, and this new conveyor would be in the way.    We discussed gate sections but the conveyor width made that impractical. The customer needed non-marking rollers, about 6½ft wide, and reversible operation on a manually located transfer car, with the ability to temporarily accumulate the large, but light weight products.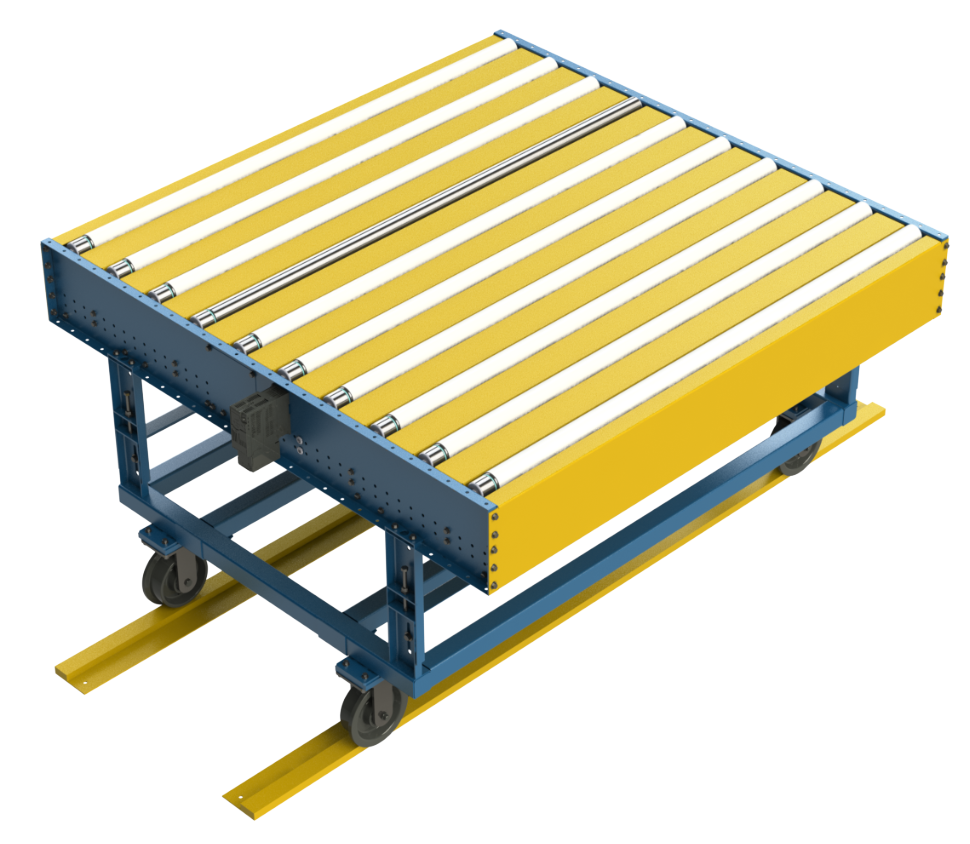 Utilizing a similar concept and design from a previously built unit, LEWCO created a non-powered Transfer Car with a Powered  2½" dia Roller Conveyor deck.  With safety in mind, the Line Shaft powered conveyor included guarding to prevent access from top into the drive components below and from the ends of the conveyor.   This unit is quiet, efficient, and economical.
LEWCO offers a quality product that is cost effective and built to the highest industry standards. Reduction in manual material handling, improved product flow, better ergonomics and elimination of shipping damage are just some of the benefits of a well-designed LEWCO conveyor system.
LEWCO has an extensive amount of experience designing and manufacturing Conveyor Equipment. Our highly knowledgeable staff of Application Engineers can help assess your application and recommend cost effective solutions. You can email your requirements to conveyorsales@lewcoinc.com, call (419) 625-4014 ext.4003, or request a quote on our website.