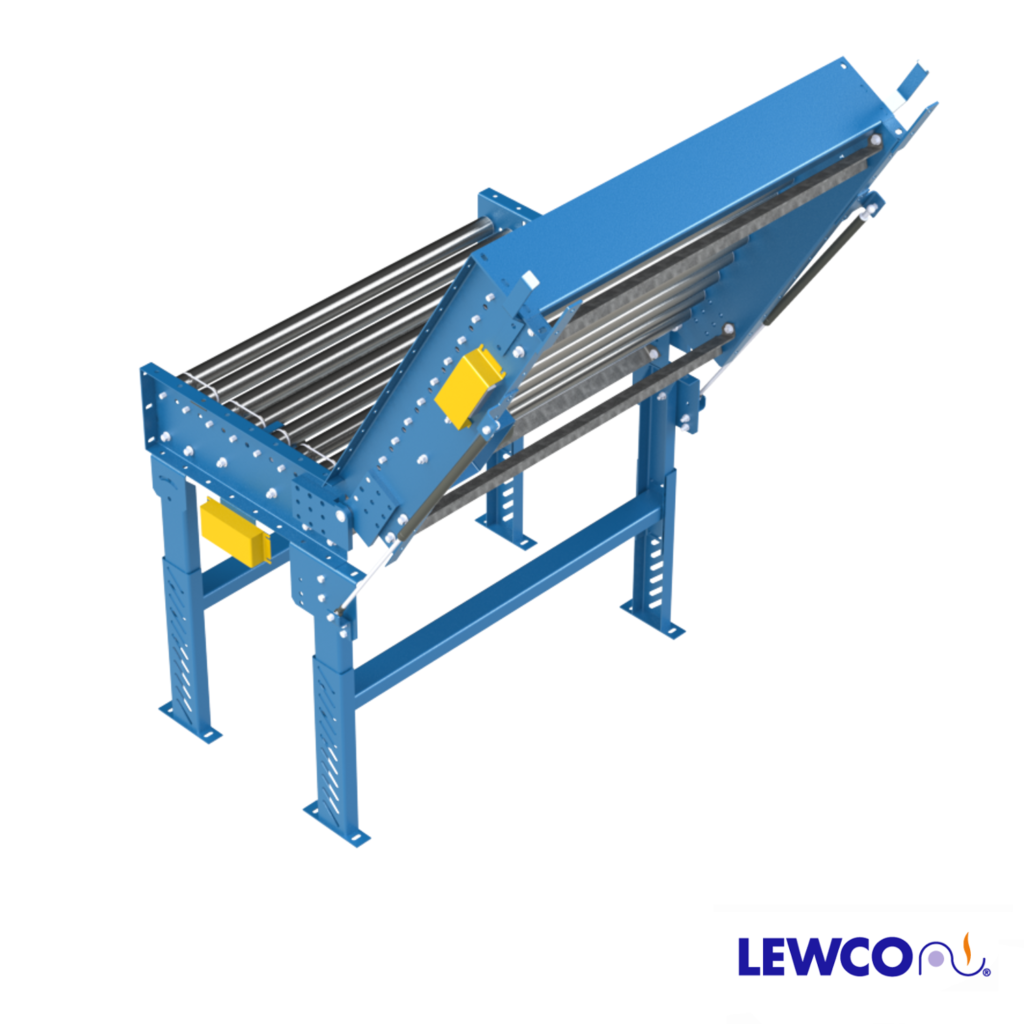 PBRHG19 – POWERED ROUND BELT DRIVEN CONVEYOR
BETWEEN FRAMES: 9″ – 39″
BEGINNING ELEVATION: 18."- 48″
CONVEYOR LENGTH: 36″ – 72″
ENDING ELEVATION: 18″ – 48″
ROLLER: 1.9″ diameter, 16 gage galvanized tube with 7/16″ hex, cold rolled steel
axle, spring retained with precision ABEC1 bearings.
ROLLER CENTERS: 3″
CONVEYOR SPEED: Available in fixed speeds from 20 – 250 FPM
DRIVE BELT: Standard belt is 83A durometer.
DRIVE: 24 volt DC motor with drive spool capable of driving up to (16) rollers
maximum. Conveyors of longer lengths require multiple drive motors. Standard
power supply is 40 amps and is capable of supplying power to up to 40 motors.
CONTROLS: Zero pressure accumulation cards and zone sensor photo eyes
included as standard.
ROLLER COVERS: Standard roller is galvanized steel. Optional polyurethane
sleeves available.
FRAME: Conveyor frame is 8.50″ high, 12 gage steel channel with bolted cross
members.
SUPPORT CENTERS: Standard supports are floor supports on 10' centers.
Optional supports on 5' centers. Ceiling supports are also available.
CONVEYOR COLOR: OSHA safety blue powder (RAL 5017). All guarding is yellow (RAL 1023) and moving parts are bright red orange (RAL 2008). Optional colors available.