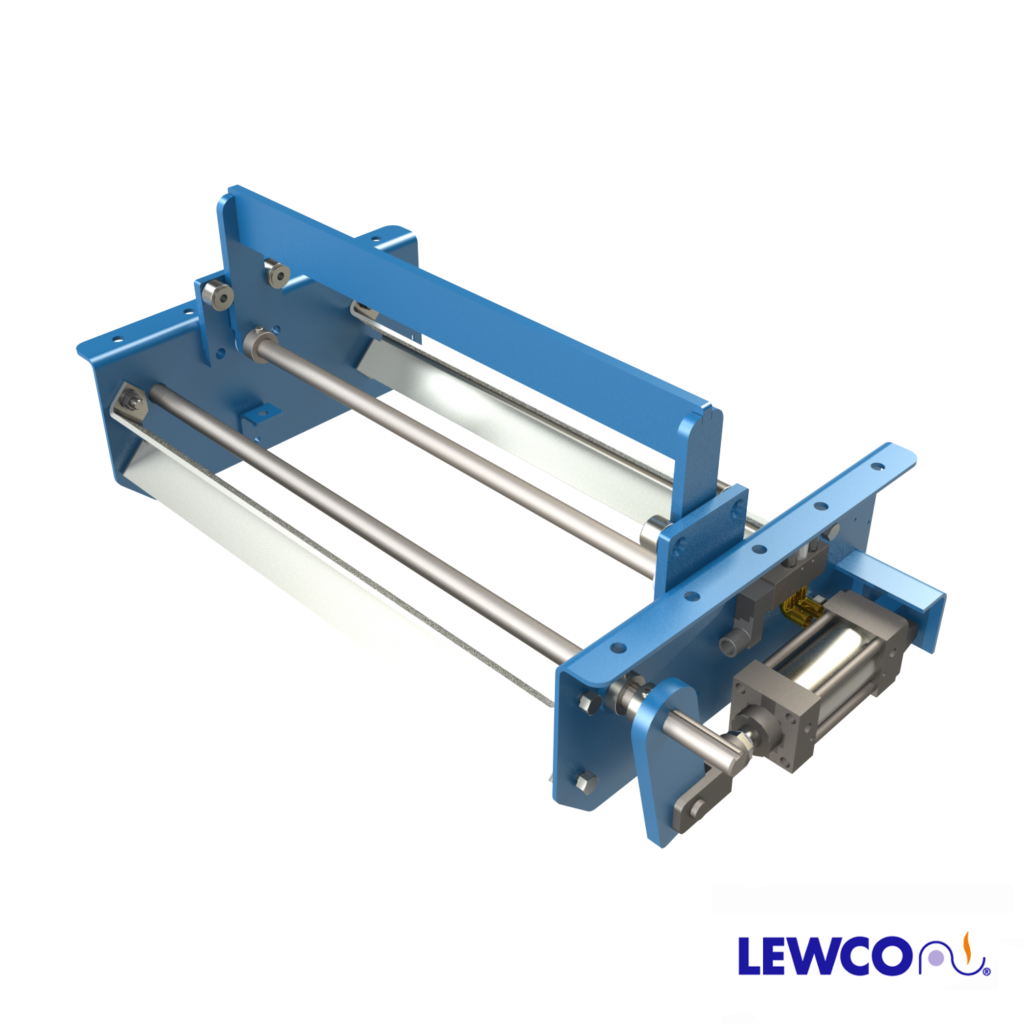 Model PCS19 pneumatic conveyor stop, features a standard 1.9″ diameter roller and an optional 3/8″ flat bar stop.
BETWEEN FRAMES: 13″ – 51″
FRAME DEPTH: 3.5″ – 10″
STOP: Standard Roller 1.9″ dia., 12 ga. wall tubes with 7/16 hex cold rolled steel
axles, spring retained. Optional 3/8″ flat bar stop.
CYLINDER: Double acting 2″ bore x 2″ stroke pneumatic cylinder.
OPERATION: Extending the cylinder engages the escapement stop.
AIR REQUIREMENTS: Standard requires 30-40psi of clean, filtered, regulated air
at consumption of approximately 0.005 cubic feet per stroke. Optional
filter/regulator/lubricator available.
VALVE: 24VDC, single solenoid, 2 position, spring return.
COLOR: OSHA safety blue powder (RAL 5017). All guarding is yellow (RAL 1023) and moving parts are bright red orange (RAL 2008). Optional colors available.