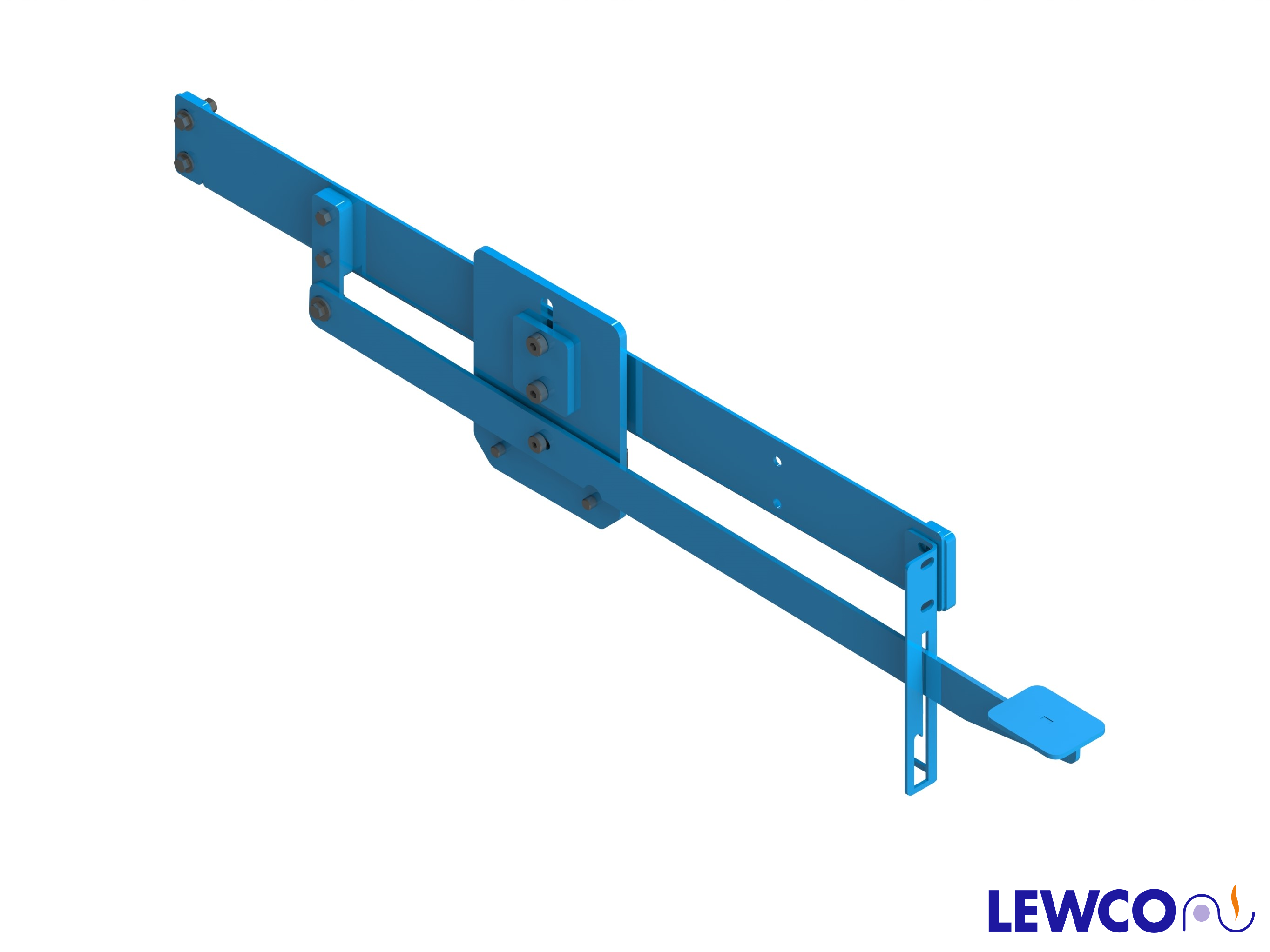 End stops can be used to stop product on a gravity conveyor line.
OPERATION: To lower the blade stop, simply push the foot pedal down and lock into place. To raise the blade stop, move the pedal sideways to release it and springs will raise the pedal and blade stop up.
DESIGN DETAILS:
Blade stop raises 1.25″ above roller.
Requires a minimum conveyor height of 12″ Top of Roller (T.O.R.)
Available in left or right hand configurations.
DESIGN DETAILS: Blade stop is made from 3/8″ plate.
COLOR: Powder coated blue (RAL 5017). All guarding is yellow (RAL 1023) and moving parts are bright red orange (RAL 2008). Click HERE to see other standard color options. Custom colors also available.